Delhi, the nation's capital, is home to numerous international firms. It makes it a desirable destination for recent law school grads. It's a great p
Delhi, the nation's capital, is home to numerous international firms. It makes it a desirable destination for recent law school grads. It's a great place for people who want to go to law school because of the abundance of knowledge and opportunities.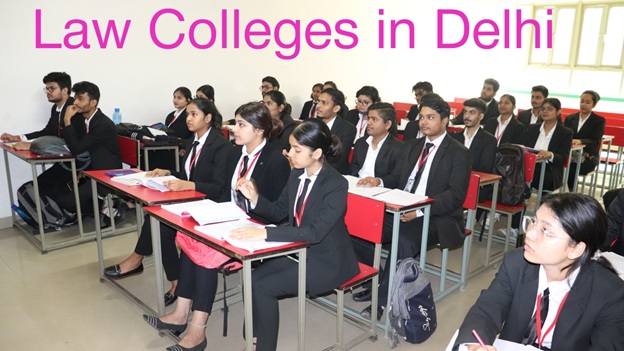 Delhi-NCR is a center for professional development, thanks to the internships and full-time jobs available at prestigious law firms. These graduate law schools are worth considering for students who want to further their understanding of the law.
The following Law Colleges in Delhi are important nationally. These colleges offer young lawyers a great education and the skills they need to compete. Let's know more about the top 7 law colleges in Delhi.
1. Faculty of Law University of Delhi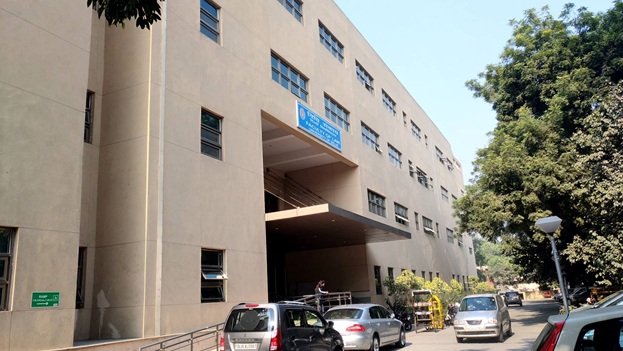 In 1924, the University of Delhi launched its Faculty of Law. The applicant's score on the entrance exam decides if they will get into the college. Students at the Faculty of Law can also get scholarships and internships there. The college is approved Bar Council of India (BCI).
Potential students must complete an online registration form to sign up for one of the college's many courses. The faculty of Law University requires a test to get into law school conducted by Delhi University. This test is necessary to get into law school anywhere in India.
2. Fairfield Institute of Management and Technology(FIMT)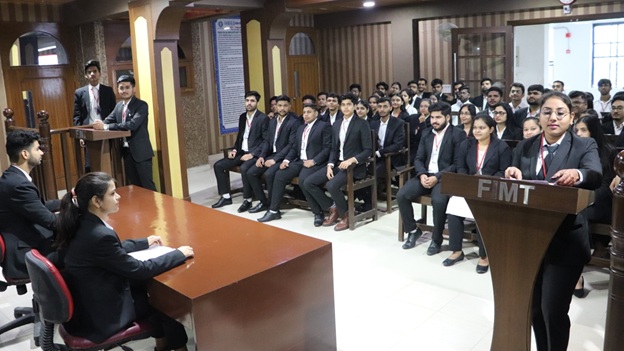 FIMT tries to give students a learning experience that is intellectually interesting, socially important, and professionally enriching. They do this by getting involved in developing legal theory and practice, academic potential, critical analysis skills, and advocacy skills.
This course aims to give students a thorough understanding of the basics of law and helps them to prepare for their future professional and legal duties. Participants in the Program can learn the skills they need to help clients, look out for their best interests, and make smart decisions in the legal field. Fairfield Institute of Management and Technology is the best law college in Delhi.
During the five years, students regularly interact with business and academic leaders through workshops, internships, visits, and guest lectures. These interactions help them learn more about the field of law. FIMT is top college in Delhi to get admission in law courses.
Address: 1037, Kapas Hera Extension, Kapas Hera, New Delhi, Delhi 110037
Contact Number – 093123 52942, 9560596750,8080804002
3. Chanderprabhu Jain College of Higher Studies and School of Law
Chanderprabhu Jain College of Higher Studies and School of Law is one of Delhi's best-known Govt law schools. In 2007, classes started at the university.
The N.C.T. of the Delhi government recognizes the college, and ISO has also approved the institution. The university can trace its roots back to Guru Gobind Singh Indraprastha University.
The highly regarded college aims to provide students with an excellent education in a supportive learning environment.
The college provides two legal courses majors for undergrads: BA LLB (Hons.) and BBA LLB (Hons.).
4. Lloyd Law College
If you're looking for a top-notch private legal school in the Delhi/N.C.R. area, go no further than Lloyd Law College. Law and legal studies make up 100% of Lloyd Law College's curriculum.
This institution dates back to 2003 and has been recognized since 2004 by the Bar Council of India. This private institution is affiliated with Chaudhary Charan Singh University but operates independently.
Law courses are available at both the undergraduate and graduate levels. This includes the L.L.B., BA LLB, and L.L.M. in various concentrations.
Applying for a spot is a largely digital experience. The L.E.T. (Lloyd Entrance Test) and an interview are necessary for new admission.
5. Vivekananda Institute of Professional Studies
In 1997, S.C. Vats met with Swami Jitatmananda, who advised him to build a school of higher learning in New Delhi bearing the name Swami Vivekananda. This encounter led to the founding of the VIPS in 1998.
The institute meets the accreditation requirements in sections 2(f) and 12(B) of the University Grants Commission Act, 1956. It is affiliated with Guru Gobind Singh Indraprastha University in New Delhi.
The institute has established itself as a leader in its field. It is possible due to its consistently strong showings in University entrance tests and the increasing number of courses it offers each year.
6. The Indian Law Institute
The I.L.I. was founded on December 27, 1956, to provide students with a foundation in the law and encourage their pursuit of higher education and research in the field. Through the Ministry of Human Resource Development, the government of India granted the institute "Deemed University Status" in 2004 under section 3 of the U.G.C. Act, 1956, making it an independent entity. On December 12, 1957, in the presence of the first Prime Minister of India, Pt. Jawaharlal Nehru was formally inaugurated by the first President of India, Dr. Rajendra Prasad, at the Central Hall of Parliament in New Delhi.
They have doctoral programs and several Master of Laws (L.L.M.) tracks. The SAT/ACT is used as a criterion for acceptance. The law school also provides postgraduate degrees in a variety of subfields.
7. IIMT School of Law
Another excellent private law college in Delhi is the IIMT School of Law. The college is a premier learning institution that has been around since 1999. Guru Gobind Singh Indraprastha University has recognized the IIMT School of Law. The college offers a law BA LLB (Hons.) for about INR 57,000 annually. The campus is beautiful and well-equipped with everything a student may need.
Conclusion
The degrees awarded by private colleges are highly valued since they provide students with both theoretical breadth and practical experience. Undergraduates can gain the foundational skills necessary for a successful legal profession under the guidance of an experienced mentor, an environment that encourages open dialogue, and dedicated study time. To further your education get into the best law college. First and foremost, you should evaluate the position of the law school's program and the internship and placement options it offers.